Fire-Smoke Dampers
Fire-smoke dampers are passive fire protection systems designed to prevent the spread of fire, smoke, and toxic gases through HVAC ducts and air transfer openings in buildings. They are designed to close automatically upon detecting smoke or high temperatures, helping to contain the spread of fire and smoke to other areas of the building and allowing time for occupants to evacuate safely. Fire-smoke dampers are a critical component of any building's fire protection system and are required by building codes and standards in many jurisdictions.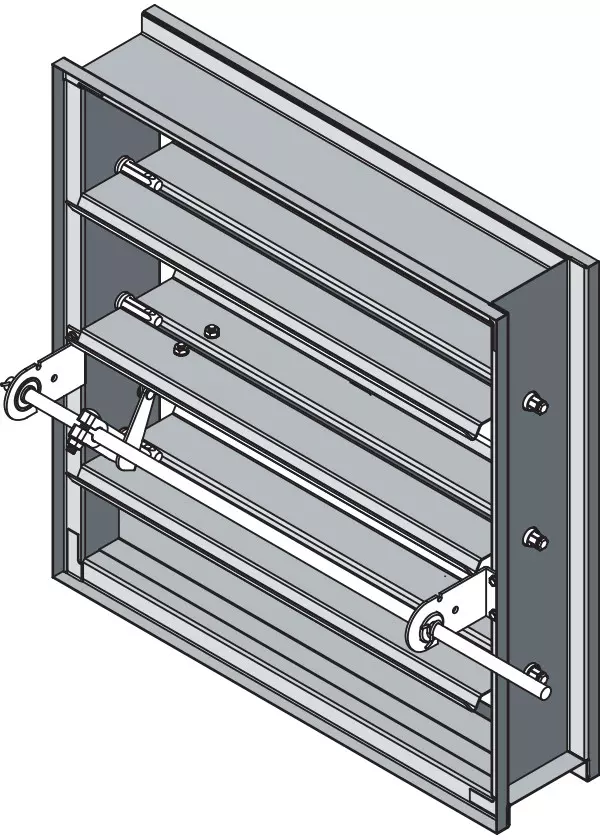 Our Products
When it comes to building safety, it's important to consider the potential risks of fires and smoke. In the event of a fire, smoke can quickly spread through a building, making it difficult for occupants to evacuate and for firefighters to access the area. This is where fire-smoke dampers come in. These specialized dampers are designed to prevent the spread of fire and smoke through HVAC systems, helping to protect occupants and contain the fire.
Fire Smoke Dampers Study Cases
We have reps all over the country, find the most convenient representative here. Want more details about our products? contact us and we'll help you!